health
7 express cholesterol-lowering recipes | Health Magazine
The fight against bad cholesterolis not to remove all fat from your diet, but to ensure the good quality of the fat that we use, as well as to put enoughfibers in its lunch and dinner menus, thanks to the vegetables.
So we limit saturated fat in the morning during breakfast, consuming 10 to 15 g of butter or 1 portion of cheese of 30 to 40 g or 1 egg. In the morning, the cholesterol provided prevents the liver from making too much.
On also limits dairy products, preferring goat and sheep yogurts, industrial products and refined sugars.
At other meals of the day (lunch and dinner), we prioritize mono and polyunsaturated fats. We choose virgin and extra-virgin oils, 1st cold pressing. Deodorized and refined oils are avoided.
The recipes below are indicated for 1 person, it suffices, then, to multiply the quantities given by the number of people.
3 cold starters
• Tomato-cucumber gazpacho. Mix 1 tomato, ½ peeled cucumber, a few sprigs of parsley or basil with a dash of balsamic vinegar, 1 lemon juice, 1 teaspoon of rapeseed oil. Pour into bowls. Sprinkle with 5 to 10 walnut kernels. Enjoy fresh.
• Three-color salad. Dice 1 cooked beet. Add ½ sliced ​​avocado and the 1/2 grapefruit quarters. Drizzle with lemon juice and a dash of raspberry vinegar.
• Broccoli-potato salad. Steam 10 min 5 broccoli florets and 1 diced potato. Place in a plate with 25 g of diced fresh goat cheese, type Petit Billy. Season with a teaspoon of rapeseed oil, a teaspoon of apple cider vinegar and a teaspoon of mustard. Good to know : mustard potentiates the antioxidant effects of broccoli.
3 gourmet dishes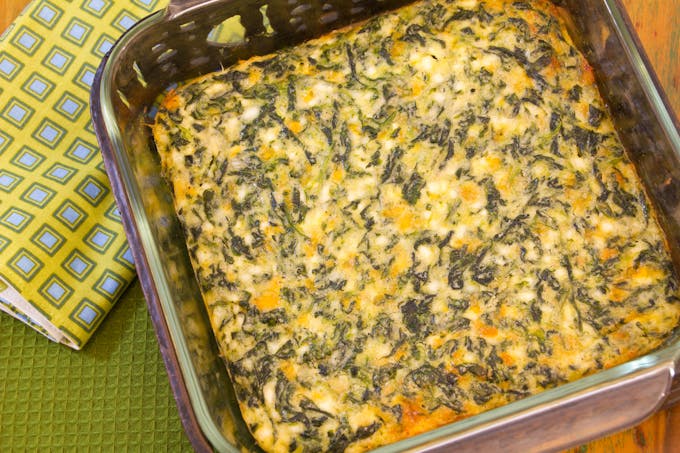 • Spinach-sweet potato-mackerel crumble. Steam 200 g of spinach leaves and ½ peeled and diced sweet potato. Place in a baking dish. Sprinkle over a fillet of crumbled smoked mackerel. Add 1 peeled and chopped garlic clove, a pinch of nutmeg, a few sprigs of washed and chopped parsley. Coarsely crush 10 hazelnuts. Sprinkle them over the dish. Season with salt and pepper. Bake for 10 to 15 minutes at 180 ° C.
• Quinoa with vegetables. Cook 12 to 15 min, adding water to 35 g of quinoa with 1 smallcourgettepeeled and diced, 3 to 4 mushroomsde Paris, peeled, 1 clove of garlic, peeled and chopped. Add 10 filletsanchovy in brine and 1 teaspoon of olive oil. Serve.
• Chicken strips with parsley and green vegetables. Cook in a pan 5 min on each side, in 1 tablespoon of olive oil, 2 chicken aiguillettes with a few sprigs of parsley washed and chopped, 1 shallot, peeled and chopped, 1 clove of garlic, peeled and chopped . Reserve. Peel and julienne a white leek. Steam it for 10 minutes. Add to chicken aiguillettes with 1 small can of green beans. Season with salt and pepper. Serve hot.
1 light and digestible dessert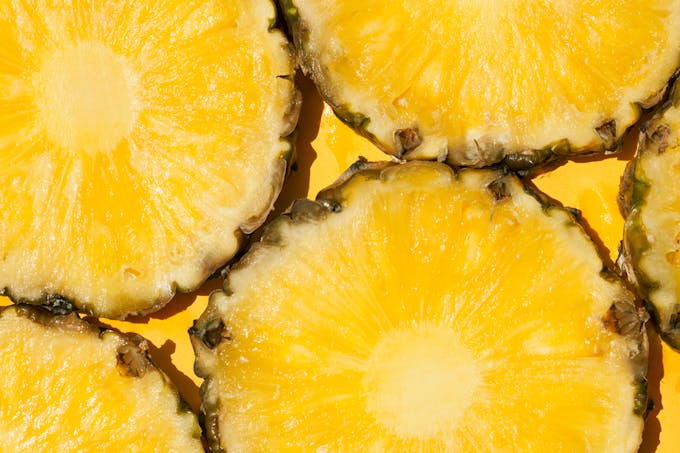 • Pineapple carpaccio with spices. Peel a smallpineapple Victoria. Cut it into thin slices. (Optional: the heart can be removed). Place the pineapple slices in a rosette on a dessert plate. Sprinkle with cinnamon powder, ginger, cardamom or green anise, as desired. Drizzle with lemon juice. Serve as fresh.